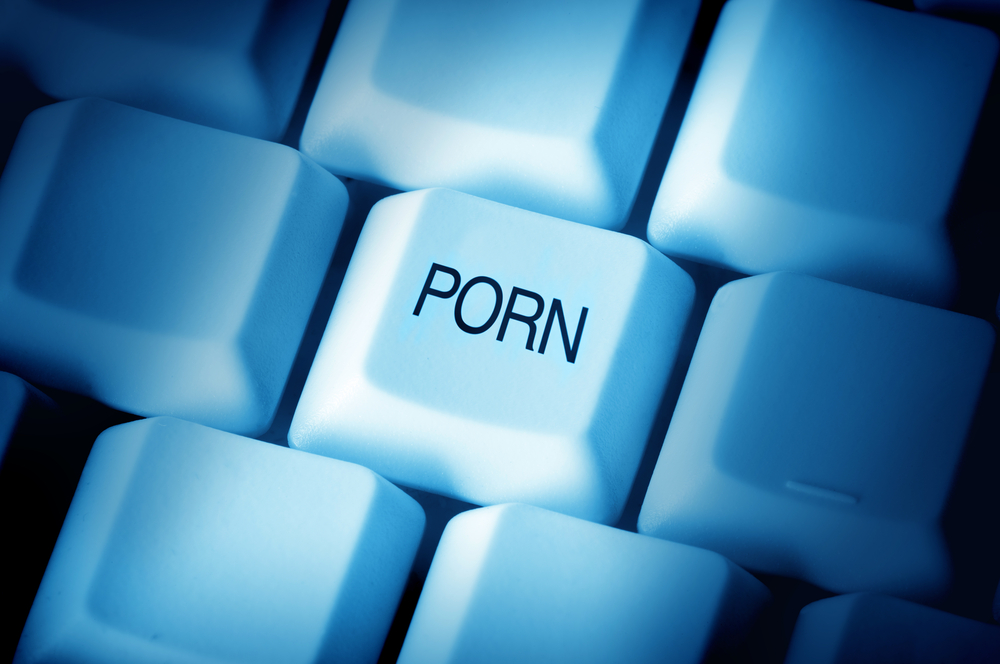 This is the transcript of a podcast episode. To listen to the episode in its entirety, click here:
"Without porn and Star Trek, there would be no Internet." – Star Trek television producer Rick BermanIt's commonly accepted that with any new medium or technological advance, sex and pornographic material can often be the catalyst that drives early adoption. Among the first things produced after the invention of the printing press were of course bibles; but along side the bibles there was ribald and bawdy poetry and stories. When photography was developed in the 19th century, photographic commerce was mostly about selling people portraits of themselves or their loved ones—at least, initially. What really kicked off an industry for photographs was the marketing of pictures of other people… in the nude. These pictures were largely marketed as artistic model studies for aspiring artists, but that does little to explain why they sold in the tens of millions. The Crimean war in the 1850s and the American Civil war in the 1860s really lit a fuse under this industry. Soldiers on the front lines carried pictures of their sweetheart in their pockets, but also pictures of these "model studies."
Pornography was absolutely a part of the birth of cinema. Remember, early cinema was displayed and exhibited as a sort of carnival sideshow attraction. People were wowed by little more than images of trains coming toward them. So, naturally, films of a more risqué variety tended to sell more tickets. The first adult film was probably the 7-minute Le Coucher de la Mariee in 1896, featuring a bathroom striptease. But even the great George Melies was not above producing a film of his wife undressing and bathing in the 1897 film, Apres le Bal.
The development of radio and television were largely immune to pornography due to their being broadcast over public airwaves and thus subject to government censorship. But the widespread practice of staging private stag film parties, utilizing 8mm projectors and the like, went a long way toward developing the fraternity culture on colleges, as well as the fraternal order culture… male centric groups like the Elks and Rotary Club.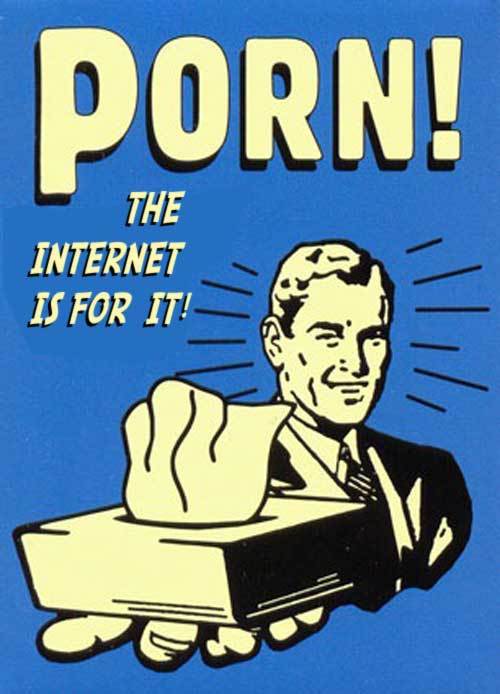 The great explosion of porno theaters in the late 1960s and early 1970s was partially in response to the dissolution of the classic Hollywood studio model, as well as the divestment by the major studios of their theater chain divisions… as well as increased competition from television. Quite simply, showing pornos allowed struggling theaters to stay in business.
The simultaneous rise of the peep-show booths in the 1970s would greatly influence a completely separate new medium. When the video game industry was birthed by Pong and Atari in the 1970's, the video arcade was developed as well, clearly modeled on the old penny arcades that went back to the 19th century and earlier. But the technology developed by the peep booths was largely co-opted by the video arcades to create the video game terminals that parted teenagers from their quarters.
The most famous example of porn leading the way for technological adoption came in the late 1970s and early 1980s with the advent of the VCR. Home video allowed people to consume pornography in the comfort and privacy of their own homes. It's a well known urban legend that the reason the inferior VHS technology won out in the marketplace over the (superior) BetaMax standard was because VHS allowed more storage space on a single cassette. Legend holds that pornography producers could fit more video on VHS and thus VHS won. But several accounts I read when researching this piece are emphatic that this whole legend is false, and that in fact there was just as much porn produced for Betamax as there was for VHS. VHS simply had a better marketing campaign. Of course, that doesn't stop the urban legend from persisting. Developers of new technologies are cautioned not to ignore the porn audience, lest they suffer the fate of Betamax.
Porn in Ones and Zeros
Given the importance and impact on our society that computing has had, it's surprising then to realize that pornography was basically non-existent on computers until relatively recently. Porn basically played no role in the development of computing. There are very simple reasons for this. For one thing, for a long, long time, computers were just text. They couldn't handle pictures. And while I'm sure if you dug around, some risqué things were sent between early researchers and scientists on the ARPANET, there simply wasn't a way to distribute or consume pornography on computers until almost the birth of the world wide web.
And yet we know that from the very beginning of the Internet era, pornography was synonymous with the Internet. At least in the public's imagination, the net and the web have been infamously infested with porn. To what extent this was true, we will soon see, but there is no denying that porn played a major role in the popularization of the web. Several concurrent technological developments in the late 1980s made this possible.
First, VGA graphics made it possible for images, and specifically digital photographic images, to be rendered on the average personal computer screen. Second, hard drives made possible the storage of personal files and programs on a user's personal computer. Up until that time, it wasn't like the average computer user could go to Radioshack and buy a couple of discs of adult content (the notable case of the video game Leisure Suit Larry excepted). Third, and finally, once computers were networked together in a meaningful way, it was possible to distribute or trade pornographic materials, either as commerce or peer-to-peer. For the first time, pornography could disseminate outside the retail or public realm.
For our purposes, the thing that makes pornography interesting as we enter the Internet era is that it became easily digitizeable content. In the days of 300 or 1200 baud modems, you couldn't distribute music or video, but you could distribute pictures. Assuming you were patient. But also, porn was digitizeable content people were very interested in pursuing. And the interest in porn was so enthusiastic, in fact, that many were willing to pay for it.
And so, even before the birth of the web, digital pornography was beginning to make its way onto people's computers. The Usenet newsgroup protocol was initially set up as a text-only bulletin board system. But after the introduction of 8-bit values in the ASCII text, Usenet could suddenly be used to upload and distribute binary files. The intention was to distribute software, but pornographic images soon followed. Whereas today (whisper it quietly) Usenet is still a major forum for pirating digital movies and the like, in the era of 1200 baud modems, image files were the most popular materials people had the patience to upload or download. By August 1996, 5 of the ten most popular newsgroups on usenet were adult oriented; and one, alt.sex, reportedly served half a million users every day. In a Time Magazine cover story on "Cyberporn" in 1995, Phillip Elmert-Dewitt reported that 83.5% of the images on usenet were pornographic.
In the late 1980s and early 1990s, the Bulletin Board Systems, or BBSs, took off. The vast majority of BBSs were small, local, private affairs. You dialed in to one guy's computer and browsed around to see what games, files and programs he had to share with you. But Sysops soon found the most popular sorts of files people were looking for were porn files. Serendipitously, this happened to coincide with the appearance of the first digital scanners. Sysops quickly put two and two together and realized that if they simply scanned old collections of Playboy or Penthouse, they could quite quickly build up a library of images that people would clamor for.
More to the point, as the 80s turned into the 90s, enterprising sysops started to charge for access to their systems. Entire software packages were developed that created nationwide networks of BBSs, sort of an ad-hoc, parallel internet. And the best way these professional BBS systems knew to encourage people to pay for a subscription was porn. For example, Event Horizons BBS was grossing more than $3.2 million dollars a year by 1993. Jim Maxey, who ran Event Horizons, employed ten people simply to scan photographs, format them, and put them online for download. A sys-op named Bob Mahoney built his Exec-PC BBS into a $2 million dollar a year business by 1993, with more than 30,000 subscribers worldwide. Said the Exec-PC CEO, "We really didn't advertise the adult materials. The word just got around pretty quickly. One of our main claims to fame was that we had—to my knowledge—the largest collection of adult materials anywhere."
The Bulletin Boards didn't have to do all the work themselves, however. In an effort to build their libraries, BBSs set up compensation schemes. So, for example, you would be granted permission to download 4 bytes for every 1 byte you uploaded. And thus, in echoes of what we'll later talk about with Napster and the "Tube Sites," BBS users were more than happy to upload their own collections to share and share alike. Suddenly, a user could dial in to a BBS and have access to more porn than had ever been available in any one place before. It was a cornucopia of pornography the likes of which the world had never seen, because it was essentially curating all the available porn in existence.
Of course, this bonanza couldn't help but get the attention of entities like Playboy, who, in 1993, sent reverberations around the BBS industry by winning a $500,000 copyright infringement lawsuit against Event Horizons. The BBS agreed to self-police its files and take down any infringing content. As one of the Event Horizon owners described it, "Essentially what it boiled down to was if the photos showed women that were so absolutely gorgeous and that the photography was so beautiful […] we just took it off."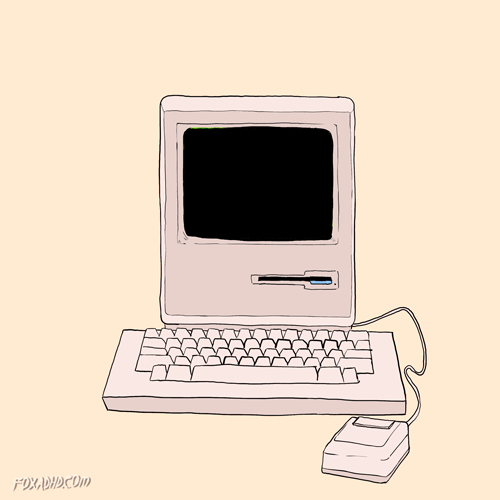 Sound familiar? Not to hammer you over the head with it, but this was likely the first case, or at least one of the first cases, of a major media corporation going after digital proprietors and their digital users for violating digital copyright… and forcing the digital proprietors to attempt to police their own members all in the name of protecting copyrighted content. This is long before Napster. Long before YouTube. And even before the web could display images. But it was porn, not top-40 music tracks that got there first.
And consider this. By the late 1980s, BBS operators had figured out how to make money selling content digitally. To this day, certain content industries continue to struggle to make content pay on the Internet. But here we can see that, from the very birth of the online era, porn was a form of digital content people were perfectly happy to fork over their credit card numbers for. Porn has always been a special sort of premium content. If you are old enough to remember video stores and their adult rooms in the back behind the curtain, then you'll remember that while mainstream videos only went for a couple of bucks to rent and $20-$30 to purchase, adult videos could rent for $10 and retail for hundreds of dollars. Porn is content people will knock down your door to pay for.
At the height of the BBS industry, there were 45 thousand BBSs in the United states, and though most were free, hobbyist concerns, those that charged subscriptions were generating $100 million a year in revenue, in a era where almost nobody was online. They were able to do this thanks to porn.
So, examples one and two of porn leading the way.
But of course, it wasn't just about users trading dirty pictures; it was also about users trading dirty talk with one another. Throughout the 80s, the actual message boards on the BBS systems were filled with adult-oriented forums where users could have phone sex with one another… without the phone. Internet Relay Chat (IRC) was actually developed on a Finnish BBS in 1988 to replace earlier real-time BBS chat clients. IRC was credited with, among other things, helping defeat the Soviet Coup attempt against Yeltsin in 1991, but it was also, and almost immediately, used by people around the world to type dirty to one another.
And as we discussed at length in the episodes concerning the birth of AOL, in its early days, millions of AOL users paid hourly fees just for the privilege of logging onto AOL's infamous chat rooms to talk dirty. AOL consciously patterned its chat systems on BBS examples. Thus, innovations like anonymous handles and the ability to trade pics or files between users were included. This allowed the habits of dirty chat to flower even on the otherwise conservative AOL network.
Commerce Innovations
So here we have the table perfectly set for the emergence of the world wide web. The anonymous BBS users have digitized basically the entire world's library of photographed pornography. The BBSs and the AOL and CompuServe chat rooms and bulletin boards have trained users how to seek each other out and chat away. So when Marc Andreessen had his big idea that the web should have pictures (as well as a user-friendly web browser to view them in) it was perhaps inevitable that the web would be the first computing technology to gain mainstream adoption with pornography as a major component of its value proposition.
Perhaps the web took off in ways that earlier internet technologies didn't in part BECAUSE it was the perfect platform for porn?
Many of the first porn websites were simply BBS operators that moved their collections of pictures online. On the early web, people were generally wary of sites that asked you to register or log in. So porn sites were some of the first websites to get people comfortable with the idea of having a membership with a login and password. But the early web pornographers knew they couldn't continue simply selling scanned photos from offline porn magazines, especially now that the photos were out in the open and not archived in a zip file. So, the first online porn entrepreneurs began producing their own content, encouraged by the low costs of production and the economies of scale that web distribution afforded. All you needed to do was get some pictures of naked people, throw up some rudimentary HTML and you had something to sell. They were aided (as the entire porn industry was in the 1990s) by the fall of the Berlin Wall. Suddenly, a flood of new porn content was very cheaply available and in large quantities from producers in Eastern Europe and the former Soviet Union. Entire picture libraries of young Czech and Hungarian models could be purchased on CD-ROMs for a few hundred dollars a pop and could then be uploaded for consumption by newly-digital Americans who were willing to pay $20-$30 or even more per month for access.
Enticing people to pay was not a problem, as we've seen. Enabling them to pay was the real issue. As we'll see in coming chapters, people simply did not trust their credit card numbers to the web for a long time. It was really not until as late as 1998 that online e-commerce became mainstream. Thus, the early porn entrepreneurs had to call on previous experience from completely different industries in order to part people from their money. BBSs had relied on paper checks, or simply taking credit card numbers by phone. And so, many early porn sites replicated these methods. Other early sites modified the 1-900 phone-sex systems already in heavy use to provide users with temporary access for a fixed fee. For example, The Red Light District (fun.nl) was a Dutch porn site founded in 1994 by David Vander Poel. Vander Poel's system required customers to fill out an online form with everything but the credit card number and expiration date. The customer would then call an Interactive Voice Response phone number, provide the credit card details and receive a token that was accepted for admission to the website.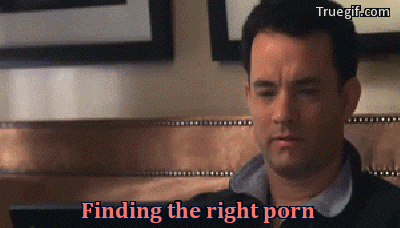 One of the first dot-com startups was a company called CyberCash, which produced a browser plugin that allowed for secure commerce connections. Cybercash was co-founded by Dan Lynch, one of the developers of the TCP/IP protocol itself, which the Internet is based upon. Before e-commerce entered the mainstream in earnest, a large portion of Cybercash's earliest clientele operated porn sites. It was the only way they could take payment by credit card. But the porn purveyors knew that porn is… shall we say… often an "impulse" purchase. So they were eager to take the friction out of these cumbersome payment arrangements. Cybercash's method of requiring users to download a plugin before payment was no less onerous than calling a 1-900 number. Thus, when the SSL standard came out from Netscape, porn sites were among the first to use it for credit card transactions. There simply weren't many other sites doing commerce on the web at this point.
But SSL was not a panacea for the porn sites either, because porn has a larger problem that is unique to its industry. This problem would force porn sites to innovate further, and in doing so, usher in the modern ecommerce era. Porn sites have an unusually large number of fraud and chargeback transactions. It's just a cost of doing business. To boil it down: it's incredibly common for a purchaser of porn to say, upon discovery by their spouse, "I don't have any idea where that charge came from!" And then dispute the charge. In some cases, porn sites can see as many as 10-20% of their charges reversed. Credit card companies are thus wary of doing business with sites that have such a large percentage of reversed charges (American Express stopped doing business with porn sites entirely in the late 90s for this very reason). Thus, an entire industry of third-party merchant services rose up to allow porn sites to piggyback on their merchant accounts in an attempt to pool the chargeback risk. Sites like iBill, CCBill and others became the billing middlemen, actually stepping in and handling the charges for porn sites before distributing the proceeds—less a considerable 12-20% fee.
This practice of third-party financial intermediaries stepping in to facilitate transactions around the byzantine credit card merchant account system did not directly lead to modern payment systems like PayPal or Stripe, but they provided the earliest model for doing so.
Additionally, the early porn sites, by necessity, had to develop a lot of the modern "fraud scrubbing" techniques that almost all e-commerce systems now use. Practices such as flagging charges that come from free email accounts like Yahoo or Hotmail, or matching the location of the card's address to the user's IP address to avoid charges from stolen credit card numbers overseas. The pornographers had to make these innovations largely on their own, because mainstream companies like those in the credit card industry tended to keep the porn sites at arms length. This stigma that surrounds the pornography business was the impetus for most of the innovations that the pornographers produced in the areas of ecommerce and security.
For example, it's now a common practice for any website or app to register a new user by making that new user go through a double opt-in process. You know what I'm talking about. You sign up, give them your email address and pick a password; but then the site or the app sends you an email with a link that you have to click on before you have full privileges on the site. This practice ensures you're a real person, and not a bot; it cuts down on spam account creation. This practice was pioneered by an early porn mega-site called Cybererotica.
Porn sites were early and eager adopters of email as a marketing practice. Sending people "free" porn over email was a cost-efficient, and generally very effective way to entice people to visit a given porn site. But, as we all know, pornographers were not exactly restrained in their enthusiastic embrace of spam email. So, as early as the mid 90s, many ISPs were banning email from domains that sent to much spam. Cybererotica knew that for all the millions of people that hadn't asked for porn spam in their inbox every day, there were millions of others who actually had. In an effort to protect these valid email lists, Cybererotica began the practice of the double-opt-in signup. When an ISP like AOL threatened to block their emails, Cybererotica could prove that their emails were not unsolicited. Cybererotica's founder Ron Levi said, "Before I invented this system, people could pull pranks and sign other people up." Thus, that opt-in email link you get today, which ostensibly proves you're a real person, came about because early pornographers wanted to avoid being blacklisted by ISP spam lists.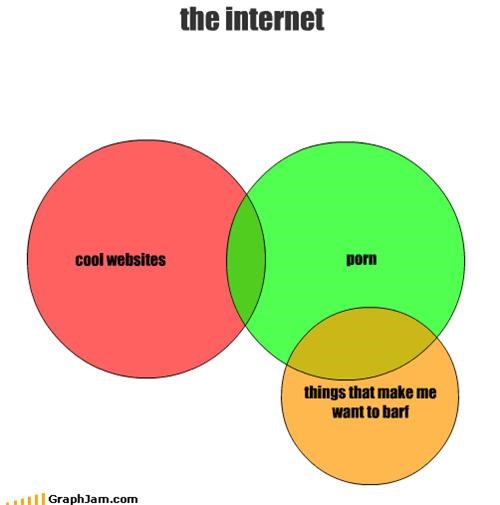 Cybererotica's founder, Ron Levi, is an interesting character actually, because he gets credit within the porn industry for a lot of internet innovations. According to many, the inventor of the modern affiliate program model of web marketing was Levi, and not Amazon.com (even if Amazon holds the patent). The first affiliate network was probably started by a ski and sports ecommerce site called SportSource (s2.com) in 1994. Affiliate networks were later adopted by early ecommerce sites like Amazon, and Amazon's early competitor CDNow.com. But Levi's version of affiliate marketing, FastCash, allowed webmasters of all size and levels of experience to create mini-porn sites that would feature samples of pornography for free, all the while pointing to larger pay sites. The larger sites would pay for the traffic. This form of networked marketing was born out of necessity. As we've seen, advertising on the web did not get started until late in 1994, and even when banner ads got going in earnest, mainstream sites were not about to plaster porn ads all over their pages. But of course, naked pictures attract eyeballs pretty reliably, so Levi knew that the best way to get the word out about his websites was to let a thousand flowers bloom and hope some of the pollinating winds would blow visitors back to his properties. Due to the puritanical instincts of the mainstream web, porn was largely locked out of traditional marketing platforms. So, it simply developed its own.
It's doubtful that Amazon would ever admit this, but the affiliate model of signing up webmasters to produce mini-stores pointing back to a larger mother-store was merely an imitation of Levi's network of tens of thousands of mini porn sites, pointing back to his porn empire.
Levi was also years ahead of mainstream commerce players in another way. Early on, he could plainly see that simple banner ads did not convert very well on a straight per-click basis. Thus, he refined his methods entirely on his own. In 1996, he developed one of the first web analytics tools, XXX Counter, to help webmasters better count unique visitors, vs. merely raw clicks. The insights this gave him encouraged Levi to stop paying on a cost-per-impression (CPM) basis. The numbers simply didn't ad up. It might be fine for a brand advertiser like Proctor and Gamble to pay for every eyeball, but to a porn entrepreneur like Levi, it only made sense to pay for results. Thus, by 1997, Levi had moved first to Pay Per Click, and eventually to a Pay Per Action model, thus only paying affiliates a bounty if a user actually signed up for a site membership. Pay Per Click and Pay Per Acquisition would not be adopted by the mainstream advertising industry until the early 2000s— after the dot com bust had proven banner ads didn't work, and only after Google's Adwords and Adsense programs proved that this sort of advertising could be more profitable for both advertisers and publishers… if done correctly.
Technological Innovations
Levi is also credited by the porn industry for developing modern live video feeds in May of 1997. And this points to another way that porn powered technical advancements on the web. Obviously, video was sort of a holy grail for pornographers on the internet. But, as we've seen in our discussion with Rob Glaser and our examination of Real Networks, providing even minimal-quality streaming video was a difficult technical proposition in the age of dialup. Porn sites were eager adopters of video codecs and plugins from the likes of Real Networks and Microsoft's Windows Media player. But again, the porn sites wanted to eliminate friction for users, and of course, the downloading and use of plugins was not ideal.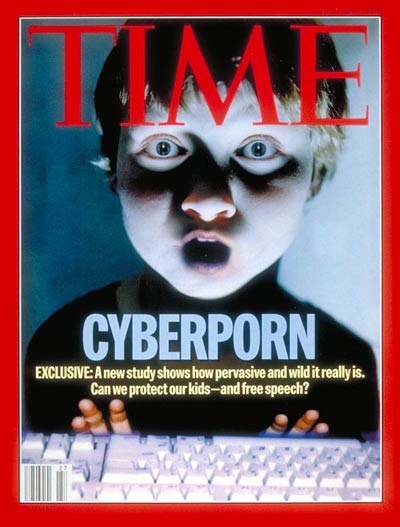 An early pioneer of video streaming was the Dutch porn company Red Light District, mentioned previously, which developed a simple compressed video streaming system of its own in 1994. Porn entrepreneur Danni Ashe of Danni's Hard Drive fame developed her own video product called DanniVision. Other industry home grown solutions eventually allowed heavily compressed but easily downloadable porn videos to play directly on webpages, no plugins required. Even on 28.k modems, these videos allowed users to start and stop at their convenience, with the ability to skip back and forth in the playable timeline. And the porn industry produced this technology in the mid 90s. It wouldn't be until the year 2000 or so that Hollywood began its own attempts to market videos via web delivery. By that time, tens of thousands of full-length adult titles were already available on the web.
One area where porn sites were emphatically ahead of the technology curve was in the realm of video conferencing. As mentioned previously, a lot of the early web pornographers came from the phone sex industry where the business model entailed connecting a user to a performer who would talk dirty by the minute. Clearly, this same business model could translate to the web using live performers in front of web cams. Indeed, once the first consumer-grade web cams became available, individual sex workers began experimenting with personal performance videos, eventually creating a subscription or pay by minute model. Even Jennifer Ringley of the famous JenniCam eventually charged people to watch her live her life online. But the pornographers took this a step further, thus leading to the proliferation of cam sites where cam girls and boys by the thousands would perform live at all hours of the day for paying viewers. Again, the industry wrote its own software and tweaked its own technology to make this possible by 1997-98. For a time in the late 90s, cam sites were by far the most popular niche of the online porn market because it allowed a sort of AOL chat room on steroids. Users could talk dirty and directly interact with someone, with the added benefit of actually seeing the results of their interaction. In an era where hardware companies struggled to get mainstream corporations to adopt video conferencing, the adult industry was operating large-scale conferencing and networking operations around the world.
But just looking at the companies that developed in online porn would be taking too narrow a focus. As a publishing medium, time and again the web has lowered the barrier to entry, lowered the costs of production, made worldwide distribution easy and instantaneous, and thus empowered individuals an unprecedented scale. Just as blogs and social media allow anyone to have a voice, the web has allowed anyone to be a porn star. The porn market online is just as much about individual performers and mom-and-pop websites as it is about traditional porn studios like Playboy or Vivid. Homemade pornography has been made possible by technological advances in digital video and such, but the web has allowed the distribution of homemade pornography in a way that wouldn't have been possible previously. Dannie Ashe of Dannie's Hard Drive created a members only section of her website in 1995 and in two years went from grossing $600,000 to $2.5 million in 1997. She was not alone. Hundreds, perhaps thousands of new porn producers got their start in the industry entirely thanks to the web. Greg Dumas, for example, was the Vice President for Marketing at Hustler in the mid 90s, and when he could not get the company to embrace the web, he struck off on his own, founding sites like ClubLove and iGallery. When he sold these sites in 1999, they were generating in excess of $21 million annually.
Another example of an upstart porn company that stepped into the void to satisfy the internet's insatiable desire for porn is Pink Visual, who's President, Allison Vivas says, "Our success comes from fifty percent of traditional adult companies not capitalizing on what the Internet could do, and the other 50 percent comes from the fact that online porn startups didn't have anything to compare their revenue to. If a startup made $100,000 a month off the bat, that was great, but to a big company like Hustler or Vivid, that doesn't seem like much. They delayed [entering the internet space] because it didn't seem significant."
So more than almost any other part of the web, Internet pornography is the story of thousands of small players rising up and creating a new industry. Given this explosion in pornography, we tend to go back to our original question: How big did porn really become on the net? Well, the numbers I was able to find are all over the place. It all depends on who you want to believe, and frankly, what their agenda is. So, the one piece of data I'll highlight here comes from the Internet Filter Review, an industry group advocating pornography filtering technology. In 2003, they claimed that one fourth of the search engine requests every day were for pornographic material. The report further claimed that in that year, 4.2 million pornography Web sites served access to 72 million visitors worldwide. In 2003, there were only about 700 million internet users worldwide. Today there are approximately 3 billion people on the internet. So if we extrapolate the numbers, that would mean that today there are 308 million people who regularly surf for porn online. By 2012, a different report stated that there were between five and six million porn-related websites in existence to serve these people. That represents approximately 12% of all websites. And approximately 2.5 billion emails per day, or about 8% of the total emails sent are porn-spam or porn-related.
To me, given the supposed ubiquity of pornographic material, the interesting thing about the pornography industry as it evolved on the web is that there really hasn't been an Amazon or a Google of porn. Not that there aren't online porn retailers, or online porn search tools. But no major player has emerged to dominate porn in the online era. It really has been a market of a thousand different players, some of them big, but a lot of them small. It's also notable that the traditional players from the world of offline porn, the Playboys or Vivid Videos for example, are not exactly dominant online either. Online porn remains a very fragmented and segmented industry; sort of all long-tail, to use the Chris Anderson framing. I think the reasons why traditional porn companies have not made the transition to the web very effectively are seemingly due to a bit of a generational divide, as well as a bit of the old innovators dilemma. Older pornographers of the Hefner/Flynt era were always and often publicly dismissive of Internet pornography as lower quality and lower-grade than what they themselves could produce. According Greg Dumas, during his time at Hustler for example, "[Management] thought the Internet was a fad and initially were against making any investment in it. Hustler was a publishing company, an old-school publishing company, not a tech company. They were still doing paper memos; there was no email. It was a different time." It was an institutional mindset that seemed to be common throughout the industry. The thinking was that home video offered by far a better experience than jittery, postage-stamp sized web videos that you had to wait for to buffer. John Stagliano, founder of the porn studio Evil Angel admitted that traditional porn companies did not jump on the Internet bandwagon as early as they should have. "If we did, we would have made more money. But I didn't understand the technology. The Internet was not a significant force for me. As a consumer of porn, until about 2003 the delivery system online was very inferior to VHS tape or a DVD. That was why I didn't think of [the Internet] as competition."
But of course, in the classic Clay Christensen disruption model, what was clearly an inferior product got better, and when any and all the porn imaginable was available on demand, what did quality matter? I would theorize that another major factor was that, much as with the record companies in the CD era, the DVD era of the late 90s and early 2000s was a sort of second golden age of porn. According to Adult Video News, in 1997, home video generated approximately $16 billion in revenue, with porn accounting for approximately $4.2 billion dollars of that. When DVDs replaced VHS, those numbers only grew larger. So I would posit that porn was making so much money around the turn of the century, the industry didn't see any reason to believe the party would–or even could—ever end. After all, hasn't porn always adapted with and profited from every technological innovation? How was the Internet supposed be any different?
The Web Disrupts Porn
Well, of course we all remember what happened to the music industry with Napster, and what is now happening with the movie and television industry with the likes of BitTorrent and Netflix. The hard lesson for all content producers is that Internet might not disrupt you right away, but you can be sure it will disrupt you someday. And this has certainly proven to be the case with pornography. As with digital music, the key change was the proliferation of broadband, as well as larger computer hard drives and better screen and visual technology. Also, the rise of cam sites and the flood of DIY homemade pornography trained porn consumers to accept content produced by and for the crowd. In fact it could be argued that before Web 2.0 and social media, before YouTube stars and Facebook accounts, it was porn that first hooked net surfers on the concept of user-created content.
It was a technological innovation from Silicon Valley that ultimately sideswiped Silicone Valley. The emergence of YouTube in 2005 brought this experience of freely uploading and downloading content, sharing and consuming digital video into the mainstream. Porn copycats, what are now known as the Tube sites, like YouPorn, RedTube, TubeGalore and the like quickly proliferated. Just as YouTube billed itself as a place for people to share their personal videos, the Tube sites ostensibly are for users to upload their homemade porn. But YouTube of course is infamously full of professional videos, copyrighted properties and pirated titles. And this is how it is with the Tube sites as well. They are filled with not only every porn DVD in existence, but also with material freed from the password protected firewalls of the pay porn sites.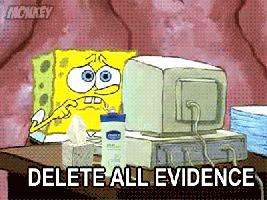 This isn't entirely a recent phenomenon. As with the record companies post-Napster, the porn industry had some degree of trouble with the rise of bit-torrent technology (and as a side-note, Napster was actually purchased by the European Porn company Private Media Group in 2002 for $2.43 million before later being sold to MP3 company Roxio). But downloading a pirated porn title is one thing. The tube sites are an entirely different proposition, allowing as they do, instantaneous gratification, targeting an audience for whom only three of four minutes of content is even necessary to achieve… shall we say… consumer satisfaction. The irony is that online porn was born of this sort of copyright piracy, of BBS systems scanning Playboy pictures. But now the technology is such that, even more so than the Hollywood studios, the porn industry feels powerless to fight back. As Pink Visual's Vivas remembers, "Napster happened in 2001. There was piracy happening in 2001 as well, but people didn't do anything about it for numerous reasons. For one, the money was still flowing. It wasn't until the money began slowing down that people started getting frustrated. And two, the adult entertainment industry is somewhat afraid of the law. They think it is somehow going to backfire [on them]."
So, it turns out that Porn actually has, in recent years, suffered from many of the same ills that have plagued their mainstream media brethren. People don't buy DVDs or any physical media much anymore. So that cash cow has dried up. Video rental stores no longer exist. Even pay tv porn is crashing, largely because the internet makes it all instantaneously available for free on the Tube sites. In a way, Porn is more like the record industry than one might have thought. Just as music consumers no longer want full albums, preferring to access just the individual songs they want, ala carte, the idea of purchasing a full porn DVD can be thought of as a historical aberration. Individual scenes are all a porn consumer is really interested in these days.
The big change came in 2006 when the adult DVD market fell for the first time in history, dropping 15 % on an annual basis. Evil Angel's Stagliano said, "We didn't feel the change until the middle part of the first decade of the new millennium; so instead of making 90 percent of my revenue from DVD sales, [Evil Angel] makes 40 percent from that avenue." And it wasn't just DVD sales that were affected. According to the Wall Street Journal, between 2008 and 2010, revenue from adult tv pay per view fell from from $1 billion to $899 million. DVD sales and rentals dropped 22% in 2008 alone, twice the decline Hollywood at large saw. Vivid Video studio head Steven Hirsch estimated that overall DVD sales fell 80 percent in the five years leading up to 2014. And it's not just the studios that are seeing the money dry up. According to adult industry performers themselves, a decade ago female actresses in porn could make about $100,000 a year on average. Now, they are lucky to make half that. Back in the era of the bank bailouts (during the financial crisis) Hustler founder Larry Flynt and Girls Gone Wild CEO Joe Francis asked for a $5 billion dollar bailout of the porn industry. Porn producer Kevin Beechum said in 2012, "When the Internet started, there were maybe five guys, five major players in the [adult movie] space, and those guys were spending a million a week to make five million a week. Now, I hear those same guys are spending a million to make a million." Paul Fishbein, founder of the industry trade magazine Adult Video News said, "The very technology that helped bring the adult industry into the 21st century is also killing it. It's hard to sell what consumers can get for free."
If 2006 represented the high water mark of the porn industry, that would be ironic because the most detailed data I was able to find about the economics of porn comes from a report released in that very year. In 2006, porn was an approximately $97 billion dollar industry worldwide. That represented more revenue than the top technology companies, Microsoft, Google, Amazon, eBay, Yahoo!, Apple, Netflix and EarthLink, combined were able to generate at the time. According to that report, every second of every day, $3,075.64 was being spent on pornography. Every second, 28,258 Internet users were viewing pornography and 372 Internet users were typing adult search terms into search engines. One wonders how those numbers might have changed nearly a decade on.
Ironically, the Tube Sites that have done so much to hobble the porn industry can hide behind a clause in the Digital Millennium Copyright Act. The clause says that site owners are not responsible for everything that their users do on their services. The porn industry charge that the TubeSites themselves are the ones uploading the copyrighted content. The tube sites claim it is their members doing it, and thus they are not liable under the DMCA.
One interesting wrinkle about the Tube Sites is that it seems likely that some player or players from within in the porn industry itself might be behind the phenomenon. According to a 2011 article by New York Magazine, a porn producing company called Brazzers actually started some of the largest tube sites. They used the tube sites to promote their own Brazzers content, which of course co-existed along side content from other producers, uploaded by users or not. Brazzers sold to a german programming wizard named Fabian Thylmann who changed the name of the overall holding company to Manwin. Based out of Canada and Luxembourg, Manwin now has more than 500 employees, claims 42 million DAILY uniques across it's network of sites (including many of the largest tube sites) and in 2011, purchased the online operations of Playboy itself.
Based on what I was able to discern from industry message boards, the porn industry seems to have reached some sort of a detente with tube sites in recent years. Whether that is because the Tube Sites themselves have taken control of the porn industry (in a sort of palace coup) or because some sort of Cybererotica style-affiliate arrangement has been set up is unclear. But one thing is undeniable: Porn has gone from being a can't miss proposition, the one type of content you could guarantee people will pay for, to becoming the same sort of zero-marginal-cost proposition as every other digital good. The frustrations of the pornographers oddly echo the complaints of their big Hollywood brethren. Listen to porn producer Scott Coffman: "I can contact a tube site and tell them to take my contact down, and it's their responsibility to do so. But, if someone in the next hour uploads [the same material] to the site, then I have to call again and have the same conversation. [The pirates] can have one person sitting there all day continually uploading content, and [the studios] are expected to police this activity. It would be more effective if the owner of the tube site was responsible for policing it. In pawn stores, for example, there is a responsibility not to resell stolen products. If the DMCA worked the sane way, it would be a different story for the industry."
What, if anything, the adult industry can teach the larger content industry about selling content in a digital era is unclear. But then, the larger internet, as with the larger media industry, has always had a complicated relationship with porn overall. The widespread and untrammeled availability of porn on the internet has always been one of the internet's biggest selling points to some. But porn has also been one of the internet's largest headaches in terms of public image.
We can't talk about porn without briefly mentioning censorship and government attempts to regulate content. Many of the legislative attempts to regulate the generally free and open nature of the Internet have come from efforts to stamp out porn on the net. In this day and age, we're used to people trying to break the internet to placate the greed of dumb-pipe internet service providers, or to protect the copyright oligarchy of Hollywood and the content producers. But historically speaking, the biggest threats to the Internet have come in the form of anti-porn crusades like the Communications Decency Act of 1996 in the US, or the recent porn blocking initiatives in the UK. Thus far, the larger internet has fought back successfully against these efforts at censorship and regulation but the Industry at large is somewhat shy about admitting how much porn contributes to the bottom line of the internet economy.
Certainly, at the beginning of the web, companies like Cisco, Sun and Oracle wouldn't have sold as much hardware and software as they did if it weren't for porn's role an early leader in building out content. The push toward broadband wouldn't have been as urgent had it not been for porn. People weren't exactly clamoring to download Hollywood movies (at least until iTunes and Netflix) but around the turn of the century they were certainly looking to download their porn faster. You always hear about how porn is x percentage of the web or internet traffic, or that "sex" is the most popular search term. So to what extent do mainstream web players profit from online porn, at least tangentially? They don't like to tell you. Certainly, Yahoo had adult sections of its directory early on. Before it was pressured to take them down, the adult and escort sections of Craigslist certainly helped to build that site's popularity and kill the classifieds sections of alt weeklies where those ads traditionally found a home. And during the dotcom bust, when money was drying up everywhere, several major web players turned directly to the adult industry to try to keep the lights on. For example, in November of 2000, Alta Vista signed a deal with Private Media Group for sponsorship of porn-related searches, which, Private CEO Berth Milton claimed represented half of all Alta Vista search terms. And if you'll remember from the previous episode about Danny Lewin, Akamai technologies was struggling to find new clients after the dot come bubble burst. In March 2001, in one of his many trips to California, Danny Lewin himself met with 15 representatives from the adult industry, including Playboy, Vivid and others, telling them, "The adult industry is a significant market segment we can't afford to ignore."
In the end, as much as the Internet industry has a standoffish attitude toward porn, it's simply no secret that porn remains a major content player on the net. Despite the fact that Steve Jobs famously defended the proprietary nature of iOS by declaring that Apple's closed ecosystem made things like the iPad "porn free", by the time of the iPad's launch in 2010, a porn side called Pink Visual had an iPad-dedicated website ready to go three days before the first iPads were delivered. And even if Apple continues to shun pornography, there's always Android, where adult apps are common and popular.
And that makes me think about a point that several of the books that I read in researching this episode made on several occasions. When we look at porn and the Internet, the biggest story is maybe is not how much porn formed or transformed the Internet, but how, and in what ways the Internet has transformed porn. If you'll allow me one last exercise in euphemism… porn is a medium that people would prefer to consume in private. The technology revolutions of the last 100 years have all been about—at least in the context of pornography—making that consumption private. Motion pictures could suddenly show you real life people having sex in front of you. But you had to go sit in a public movie theater with dozens of other people when you wanted to consume it. Magazines like Playboy, and especially the advent of home video, allowed you to consume pornography in the privacy of your own home. But a television is not necessarily a personal private space inside a home. And you still had to go out in public to purchase or rent the pornography. With the BBSs and the web, you no longer had to leave the house to purchase or obtain pornography. But again, the family computer is not exactly a private space inside the home.
But now, with mobile, with smartphones and ipads and the like, porn can now be obtained completely in private, and consumed completely in private.
And so, when it comes right down to it, despite Steve Jobs' stated intentions, maybe the real revolution is that the internet represents perhaps the apex of pornographic technology.
At least, I suppose, until the Oculus Rift or some similar technology gives us 3d virtual porn.
Listen:
Listen Right Here On Web
Listen on iTunes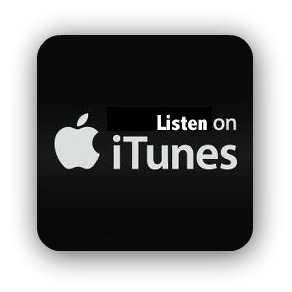 Download Link
SoundCloud
YouTube
Bibliography: