More data goodness from my deep dives into The Industry Standard's hard copy archives.
In 1999, Jupiter Communications estimated there were only about 8 million teens online. This jives with other numbers that show household penetration of the PC did not cross 50% until that same year, 1999.
What were teens doing online in 1999?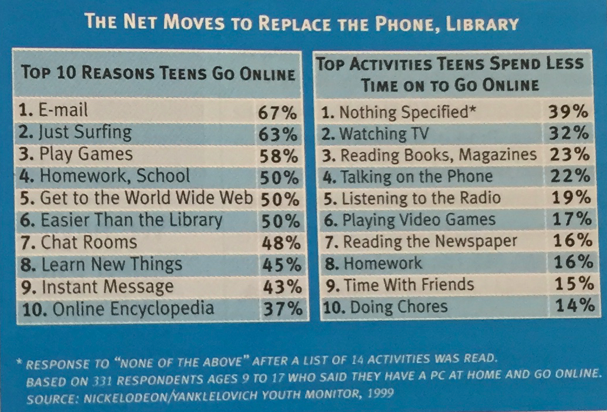 This does not jive at all with my recollection (and in 1999, I had recently been a teen) at all. Instant Message should be way higher on that list. In my memory, 1999 was THE year of AIM.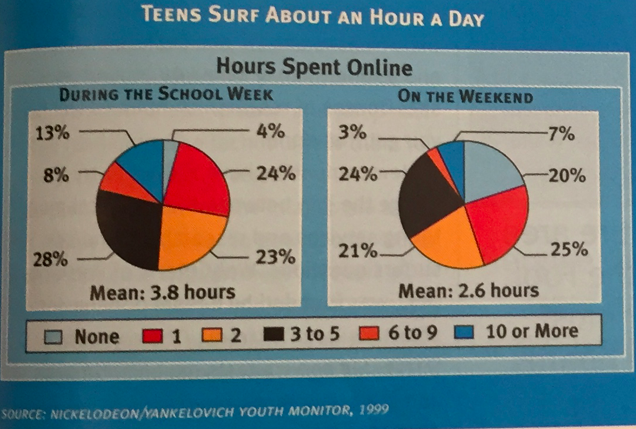 Apparently, teens only went online about an hour a day. Also, slightly suspect, but a bit more believable.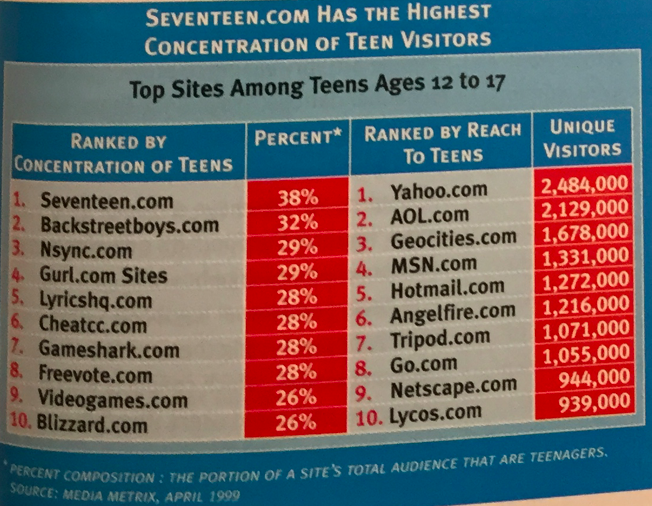 Also: top 3 sites for teens? Backstreetboys.com and Nsync.com, natch.
Source, the June 21, 1999 issue of The Industry Standard