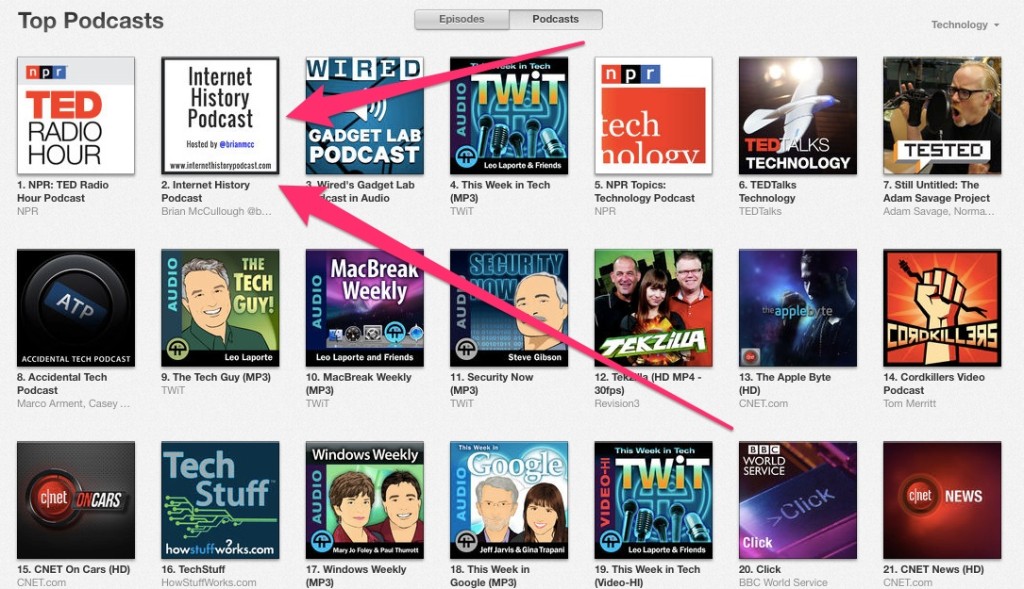 Number 2 on iTunes (Technology)
Well, this is quite an honor. It turns out we are currently the number 2 podcast in iTunes for the Technology category! We're actually #1 for Technology > Tech News…
Thank you all! Considering this podcast is only a few months old, that's quite a result.
Can you do me a favor…
So, we've rocketed up the charts thanks to downloads only at this point. But…
The way the iTunes ranking algorithm works, reviews count as much as downloads. So, if you want to help us get the word out about this podcast, please go to our iTunes page here and give us a nice review!
And thank you all again! I'm glad so many people are enjoying it.
Btw… here is our rank overall. Not too bad. Above one of my favorite all time podcasts, YouMadeItWeird! Bonkers!